€516.00
Price incl. VAT 23%
Central Warehouse In Stock 5+ pcs
Save more money when you order this product in a package set.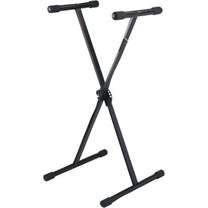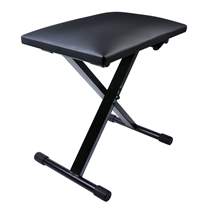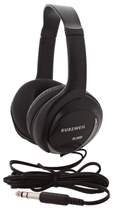 discount up to


14%
Order as a set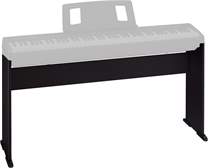 discount up to


5%
Order as a set
If you've ever dreamed of a piano with a standard keyboard, but never found enough space to accommodate it within your home, plus you didn't have the funds, then your wait is over. The FP-10 digital stage piano offers the renowned sound, feel and modern features of Roland musical instruments in a high-quality, 88-key instrument that fits easily into any space.

The PH-4 Standard Keyboard delights with the authentic response of acoustic pianos. Thanks to Roland technology with high-resolution touch-sensitive sensors and an Escapement mechanism, it's able to capture all the dynamic nuances of your playing, whether you're riding the waves of dreamy romanticism or rough expressionism. For pedal techniques, simply connect the supplied DP-2 pedal to the piano, or you can purchase the more advanced DP-10 model.

The SuperNATURAL sound generator offers an authentically lively and expressive piano sound that will be appreciated by complete beginners and experienced pianists alike, with demands for precise tone articulation and response. The dynamic sound of the piano is reproduced by powerful built-in speakers, and in the evening you will welcome the option of playing into headphones.



The advantage of this stage piano is not only the faithful acoustic sound, but also a number of modern features that will enrich your hours spent at the piano. You can be inspired by the built-in sounds of electric pianos, organs or stringed instruments, practice with the metronome or use the Twin Piano Mode program, which allows, for example, music teachers to sit next to students and play simultaneous melodies/compositions in the same octave range. Bluetooth and MIDI compatibility lets you connect your digital paino to your DAW or various apps (from Apple GarageBand to Roland Paino Partner 2).
Specifications
Keyboard: PHA-4 Standard Keyboard, Escapement
Keyboard Type: Hammer, Plastic
Keyboard Surface: Synthetic Ivory
Number of Keys: 88
Automatic Accompaniment: No
Number of Sounds: 15
Input Ports: Pedal
Output Ports: Headphone/Line Jack 3,5 mm TRS
Polyphony: 96
USB to host: Yes
USB to device: Yes
USB midi: Yes
Sound Systems: Yes
Speaker Output: 12 W
Width: 1284 mm
Depth: 258 mm
Height: 140 mm
Weight: 12.3 kg
Colour: Black
Adapter included: Yes
Country of Production: Malaysia
Send us your inquiry, our customer support specialists will respond soon. If we find the inquiry useful for other customers, it will be published here.