€115.00
Price incl. VAT 23%
Central Warehouse In Stock 5+ pcs
Save more money when you order this product in a package set.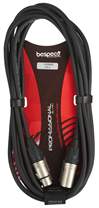 discount up to


15%
Order as a set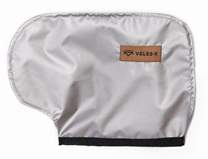 discount up to


9%
Order as a set
Lewitt's MTP Live Series microphones are primarily designed for use in "live" situations where the main sound source needs to be isolated, with all the detail. These models are used by the most demanding professionals who know how essential even the smallest details are, because every little detail is really taken care of in the development and production of Lewitt microphones. The result is vocal and instrument microphones that meet even the highest demands.

The model 550 DMs is a dynamic handheld microphone specifically designed for professional vocal sound reinforcement. Its basic characteristics, i.e. a slight attenuation of bass frequencies and a brightening of the midrange, are related to this.

Like other models in the MTP series, the 550 DMs is capable of withstanding very high sound pressure and, thanks to its cardioid characteristic, has superior feedback protection. Ultimately, this means that the microphone always faithfully transmits a very well isolated input signal, whether it's a forte solo or quiet vocals.

The microphone body is made of cast steel, so you definitely don't have to worry about damage. The head has, of course, an integrated pop filter and windproof cover. The XLR output connector here is gold-plated for extended life. This microphone is also equipped with an on/off switch with protection against accidental switching off and on.

The Lewitt MTP 550 DMs is a microphone that we will be hard pressed to find a comparison for in its price level. In terms of component quality, workmanship and sound characteristics, it easily matches even the much more expensive models of the competition.




Specifications
Microphone Type: Dynamic
Directional Characteristics: Cardioid
Frequency Range: 60 Hz - 16 kHz
Quantity: 1
Weight: 0.4 kg
Impedance: 300 Ohm
Suitable for: Vocal
On/Off Switch: Yes
Country of Production: China
Send us your inquiry, our customer support specialists will respond soon. If we find the inquiry useful for other customers, it will be published here.