€6.30
Price incl. VAT 23%
Other product variants

Central Warehouse In Stock 5+ pcs
Save more money when you order this product in a package set.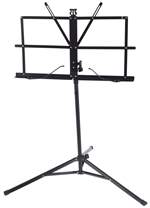 discount up to


44%
Order as a set
Soprano flute is suitable for beginners. The instrument can be unfolded into three parts for ease of maintenance and setup.


Specifications
Tuning: C
Fingering: English (Baroque)
Material: Plastic
Number of Parts: 3
Colour: White
Country of Production: China
Send us your inquiry, our customer support specialists will respond soon. If we find the inquiry useful for other customers, it will be published here.