Save more money when you order this product in a package set.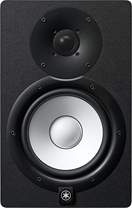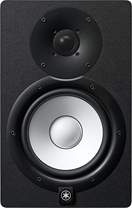 discount up to


3%
Order as a set
Yamaha's HS Series reference monitors build on the legendary Yamaha NS-10 monitors, which you'll find in every studio. A powerful amplifier, newly developed drivers and an anti-resonance cabinet ensure a faithful listening experience whatever project you're working on.

Newly developed speakers ensure a very accurate bass, midrange and treble response that reaches up to 30 kHz thanks to special magnets.

Both the tweeter and woofer have their own amplifier to ensure balanced performance and neutral response, which is important for mix control.

The cabinets are designed to eliminate unwanted resonances and draw on Yamaha's more than a century of experience building concert grand pianos in their construction. Special technology then dampens vibrations generated inside the port, eliminating airflow noise by up to 6 dB.

On the rear panel, in addition to the connectors, there are filter switches to optimize the sound of the speakers depending on the room or proximity to the wall. This allows you to tailor the monitor to your exact requirements.
Specifications
Power Output: 95 W
LF Driver: 6.5 "
HF Driver: 1 "
Frequency Range: 43 Hz - 30 kHz
Input Ports: XLR, TRS
Quantity: 1
Colour: Black
Dimensions: 210x332x284 mm
Weight: 8.2 kg
Speaker: 6,5 "
Country of Production: Indonesia
Send us your inquiry, our customer support specialists will respond soon. If we find the inquiry useful for other customers, it will be published here.