€1,100.00
Price incl. VAT 23%
Save more money when you order this product in a package set.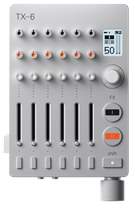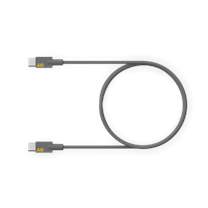 discount up to


2%
Order as a set
The TX6 is a powerful six-channel stereo (twelve-channel mono) compact mixer with integrated EQ, filters, compressor, AUX send, cue and digital effects. The D8le includes a sound generator with four waveforms and four drum machine sounds. The Mixpult can also be used as a multi-function USB-C sound card for home recording studio. The TX6 can be powered via an integrated battery and the OLED display then gives you maximum visibility. The durable chassis is made of high-quality aluminum and includes a leather carrying case for safe transport.
Specifications
Input Ports: 6x Jack 3,5 mm TRS
Output Ports: 2x Jack 3,5 mm TRS, 1x Headphone Jack 3,5 mm TRS
Colour: Silver
Weight: 0.25 kg
Country of Production: Malaysia
Dimensions: 102 x 62 x 23 mm
Send us your inquiry, our customer support specialists will respond soon. If we find the inquiry useful for other customers, it will be published here.