€179.00
€152.00
Price incl. VAT 23%
Discount valid until 30/06/2023
Other product variants

Acoustic Guitar | HN073540
In Stock
Product Colour: Vintage Sunburst Colour: Sunburst Surface Treatment: Gloss Type: Dreadnought Cutaway: No Body Construction: Layered Top/Face: Spruce Back Plate: Mahogany Sides/Ribs: Mahogany Neck: Mahogany Scale: 648 mm Number of Frets: 20 Nut Width: 43 mm Fingerboard: Not specified by the manufacturer Bridge: Not specified by the manufacturer Nut: Plastic Pickup: No Pickup Type: Does not contain Model electronics: N/A Controls: N/A Integrated Tuner: No Tuning Machines: Epiphone Hardware: Nickel Hard Case: No Case: No Strings: 013, .017, .026, .035, .045, .056 Country of Production: China
Acoustic Guitar | HN073539
In Stock
Product Colour: Natural Colour: Natural Surface Treatment: Gloss Type: Dreadnought Cutaway: No Body Construction: Layered Top/Face: Spruce Back Plate: Mahogany Sides/Ribs: Mahogany Neck: Mahogany Scale: 648 mm Number of Frets: 20 Nut Width: 43 mm Fingerboard: Not specified by the manufacturer Bridge: Not specified by the manufacturer Nut: Plastic Pickup: No Pickup Type: Does not contain Model electronics: N/A Controls: N/A Integrated Tuner: No Tuning Machines: Epiphone Hardware: Nickel Hard Case: No Case: No Strings: 013, .017, .026, .035, .045, .056 Country of Production: China
Acoustic Guitar | HN073538
In Stock
Product Colour: Black Colour: Black Surface Treatment: Gloss Type: Dreadnought Cutaway: No Body Construction: Layered Top/Face: Spruce Back Plate: Mahogany Sides/Ribs: Mahogany Neck: Mahogany Scale: 648 mm Number of Frets: 20 Nut Width: 43 mm Fingerboard: Not specified by the manufacturer Bridge: Not specified by the manufacturer Nut: Plastic Pickup: No Pickup Type: Does not contain Model electronics: N/A Controls: N/A Integrated Tuner: No Tuning Machines: Epiphone Hardware: Nickel Hard Case: No Case: No Strings: 013, .017, .026, .035, .045, .056 Country of Production: China
Central Warehouse In Stock 5 pcs
Save more money when you order this product in a package set.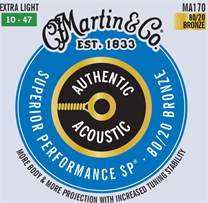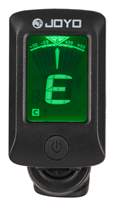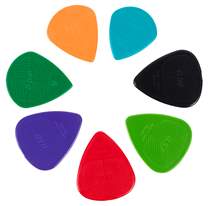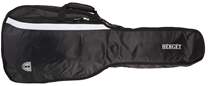 discount up to


8%
Order as a set
The Epiphone Songmaker DR-100 is an affordable acoustic guitar in the classic Dreadnought shape designed for beginners and anyone who doesn't need to invest too much money in a new instrument.

The instrument's layered body is made of spruce (front board) and mahogany plywood (back board, sides). The mahogany neck with two-way bracing offers a pleasing Slim Taper C profile, and the fingerboard surface is divided by twenty Medium Jumbo frets and position dots. The strings are anchored in die-cast tuning machines. The stylish finish is accentuated by a black pickguard and gloss lacquer top.
Specifications
Product Colour: Vintage Sunburst
Colour: Sunburst
Surface Treatment: Gloss
Type: Dreadnought
Cutaway: No
Body Construction: Layered
Top/Face: Spruce
Back Plate: Mahogany
Sides/Ribs: Mahogany
Neck: Mahogany
Scale: 648 mm
Number of Frets: 20
Nut Width: 43 mm
Fingerboard: Not specified by the manufacturer
Bridge: Not specified by the manufacturer
Nut: Plastic
Pickup: No
Pickup Type: Does not contain
Model electronics: N/A
Controls: N/A
Integrated Tuner: No
Tuning Machines: Epiphone
Hardware: Nickel
Hard Case: No
Case: No
Strings: 013, .017, .026, .035, .045, .056
Country of Production: China
Send us your inquiry, our customer support specialists will respond soon. If we find the inquiry useful for other customers, it will be published here.