€630.00
Price incl. VAT 23%
Other product variants

Central Warehouse In Stock 5+ qty
Save more money when you order this product in a package set.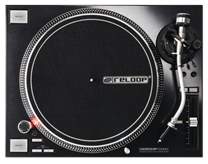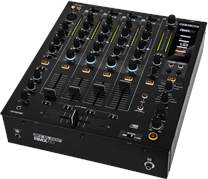 discount up to


13%
Order as a set
The RP-7000 is a rugged turntable with an extremely powerful upper-torque quartz motor that is both precise and stable. The turntable features high torque (2.8 - 4.5 kg/cm) and has an indestructible metal construction with a scratch-resistant surface. The feet perfectly absorb strong bass and other vibrations. The RP-7000 is designed not only for professional turntablists, but also for situations where you need to absolutely rely on precise torque and quiet running of the turntable.
The MK2 version continues the success of the first RP-7000 version and brings with it several new features such as a precisely aligned ace arm with hydraulic lift and an anti-skating mechanism. The base of the arm is more stable and the tracking angle (VTA) is height and vertically adjustable. The orientation LED can be removed and easily replaced. Quickly switch speeds (33 1/3, 45 & 78 rpm) using the front panel buttons.
With three selectable pitch ranges (+ / -8%, + / -16% or + / -50%) and a high resolution digital fader, you will achieve truly precise results when straightening beats. The improved speed of the turntable is complemented by digital correction, which guarantees total accuracy! Mixing variability is enhanced by the Reverse function and the adjustable start/stop button time (0.2 - 6 seconds).
WARNING - Dust cover and transfer case not included.
Dust cover for Reloop RP7000:
DECKSAVER Reloop Turntable RP7000/8000 cover
Specifications
Colour: Black
Type: Direct-Drive
Output Ports: Phono/Line Out (L/R RCA)
USB: No
Width: 458 mm
Depth: 354 mm
Height: 145 mm
Weight: 11.7 kg
Country of Origin: China