Save more money when you order this product in a package set.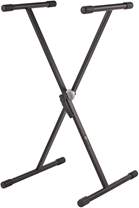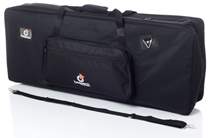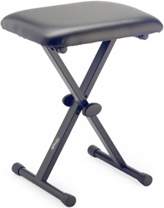 discount up to

Order as a set
FOX keyboards are popular for their unbeatable price/performance ratio and are especially suitable for beginners and children's musicians. They will be offered all the basic functions to help them learn the basic principles of music and become familiar with the different colours of sound. And if the musical passion does not eventually develop, you don't have to mourn the fact that you invested an unreasonably high amount in your first instrument.

The FOX 160 offers 61 standard-sized keys, 128 sounds and 128 auto accompaniments. There are also advanced features such as Split (splitting the keyboard to play two instruments at the same time), Dual Voice (layering of sounds), and Sustaine (reverb) and Vibrato settings. The keyboard can also be transposed, which both beginners and advanced players will appreciate. There's also the ability to play chords with one finger, a Record function to record your experiments, or a metronome and tutorial system. A microphone can be connected to the keys.


Specifications
Number of Keys: 61
Key Size: Standard
Touch-Sensitive: No
Automatic Accompaniment: Yes
Learning System: Yes
Battery Operated: Yes
Input Ports: Mic Jack 3,5 mm TRS
Output Ports: Headphone Jack 3,5 mm TRS
Colour: Black
Polyphony: 32
Backlit Keyboard: No
Sequencer: No
Number of Sounds: 128
Format support: No
Speaker Output: 12 W
USB to host: No
USB to device: No
USB midi: No
Width: 948 mm
Depth: 315 mm
Height: 105 mm
Weight: 5 kg
Adapter included: Yes
Send us your inquiry, our customer support specialists will respond soon. If we find the inquiry useful for other customers, it will be published here.