€20.50
Price incl. VAT 23%
Central Warehouse In Stock 5+ pcs
Save more money when you order this product in a package set.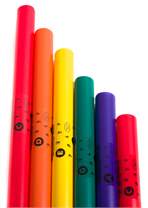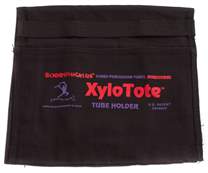 discount up to


80%
Order as a set
Boomwhackers are a unique percussion instrument that is tuned to certain tones - due to the different length and thickness, each piece of Boomwhackers produces a different pitch when struck. These instruments thus offer something that is beyond the realm of possibility for other percussion instruments. Boomwhackers are suitable for complete amateurs and professionals alike, for young children and music teachers.

This set of six sticks is tuned to the pentatonic scale, making it easy to play even for those with only a basic understanding of music theory, as these notes will always sound good together.

Don't forget to include our FRONTMAN Songbook for Boomwhackers with your order, which you can find in our e-shop.
Specifications
Tuning: C', D', E', G', A', C'
Country of Production: USA
Send us your inquiry, our customer support specialists will respond soon. If we find the inquiry useful for other customers, it will be published here.